It's that time of year again… storms are moving in rapidly and damaging property just as quickly.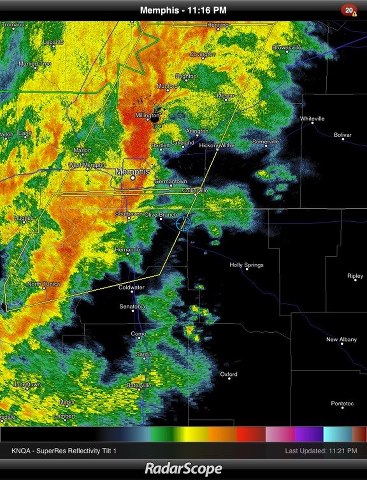 This radar image was captured on January 29, 2013.  Storms like this one bring hail and strong winds damaging roofs, siding, and other property.  Our staff at Quinta Contractors, LLC has dealt with most major insurance companies and will help you through the process of making sure you understand your claim.  Our roofers and carpenters having years of experience in repairing homes just like yours. 
Missing shingles and damaged shingles need to be replaced promptly to avoid further damage to your home.  Most insurance companies require that you file a claim with them as soon as you are aware of the loss (or damages).  Once you meet the deductible your insurance provider will cover the replacement cost of a new roof once the insurance adjuster inspects your roof.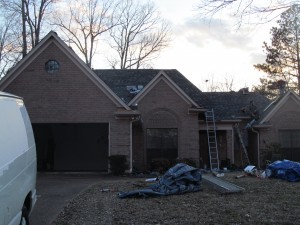 Whether you live in the Memphis area including Southaven, Horn Lake, Hernando, Olive Branch, or Nesbit in North Mississippi or Memphis, Collierville, Cordova, Germantown,  or Bartlett in West Tennessee, or Brentwood, Nashville, Franklin, Fairview, or Murfreesboro in Middle Tennessee- Call the Experts at Quinta Contractors, LLC and rest assured that we will put your home back together quickly and with professional service.
By:
Bryan Holloway