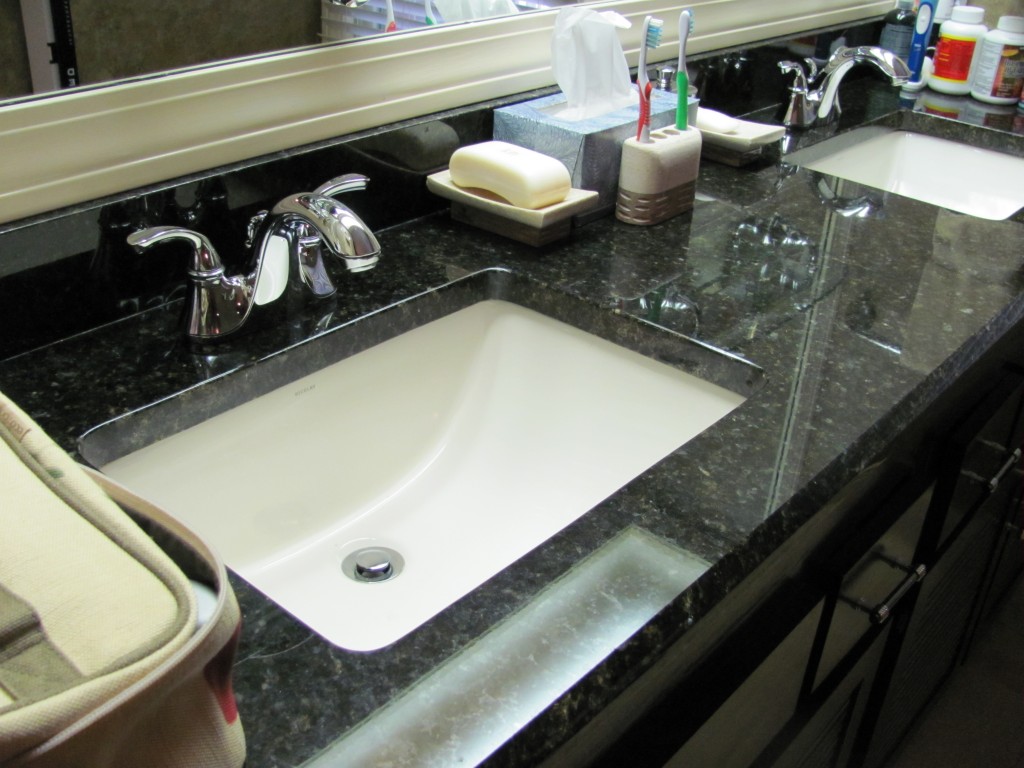 The master bathroom remodel was but a part of the whole house remodel for Michelle and Buddy performed by Quinta Contractors, LLC.  Additions were added to increase the size of the dinning room and living area as well as a large storage room.  Michelle's bathroom retained the same footprint but gained an entirely new look.
Tile was removed from the existing floor and shower.  The bath tub was removed as well.  Plans called for a new jetted bath tub.  In fact, the jacuzzi bath tub was custom made to seat two and included a granite tub deck to match the new granite counter tops.
The new shower walls and ceiling received Travertine tumbled marble 4″x4″ tile on a diagonal pattern.  Travertine tile also adorned the wall border with matching pencil trim.  An arched door way was created to add more definition to the overall design.
Michelle selected polished chrome for the finish on the tub, sink, and shower fixtures. The existing cabinet height was increased by 4″ and then we resurfaced the cabinets.  Custom doors were fabricated for the front side of the bath tub to match the refaced cabinets.  New lighting changes included  recessed or can lighting in the ceiling.  Crown molding and new wallpaper completed the bathroom remodel by our professional craftsmen at Quinta.
By:
Bryan Holloway