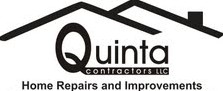 I have HEARTILY recommended Quinta Contractors to friends, coworkers, and family since Bryan and his crew did their first work on my home several years ago. It is certainly "energy conserving" to know that I am dealing with ethical, pleasant, and skilled professionals. When one job is complete, I start saving for the next one. Quinta Contractors are my heroes!- Penny Hopper
We have had the privilege of working with Quinta Contractors on several major remodeling and repair projects on our 35-year-old home in East Memphis, and we recommend them highly!  Not only do they do extremely high-quality work with all our ideas and goals accomplished, but they also have talented and trustworthy craftsmen and professionals working for and with them on every project.  Big projects mean lots of people in and out of your home…and we have had only the best experiences with everyone they have brought in to our home.  We appreciate their integrity as well.  Again, we recommend them to you with great confidence and welcome any specific questions you might have about our experiences. -Marka and Norman Bennett
Quinta Contractors did a great job replacing rotten wood and putting in new windows at our home. Except for the finished product you would not even know they were there they did such a good job of cleaning up. I would recommend Quinta to anyone. Also, Bryan went to great lengths to fix a light that was accidentally broken,thank you!!  Call them today for your next project. -Paula Crow
We would recommend  Quinta Contractors for any repairs around the house  
Bryan Holloway came to our home,  suggested the vinyl for the home and the replacement windows we needed last year.  We noticed a big difference in our heating bill because of the improvements.
Bryan handles finding the necessary people to do the different jobs we had him working on.  All of his workers were clean – in appearance and with their work.  The area was picked up of construction debris, lunch bags and cigarettes.  The work was done also in a timely manner. -Peggy Hill
We met Bryan at the Southern Home and Garden Show and had Quinta Contractors completely remodel our kitchen. They also replaced the cabinets and remodeled two of our bathrooms. All of the material used for the remodels was available on site at the beginning of the job. The job was completed on time and within budget. The contractors were all professional and courteous. We will have them do all our remodeling and home repair in the future. We would recommend them to other people. -Martin Wells
We have used Quinta Contractors over the last few years and we have found their work to be excellent and their prices competitive. The last project that they did was in 2009. They repaired our roofing in a very economical way that not only fixed our problem but looks very nice as well. They have always been honest and up front with their estimates and their work is solid and trustworthy. We can highly recommend their services without reservations and we will use them again without hesitation. -Jerry & Vicki Wing
Bryan, I am pleased to hear you are now on the Web.  I would like to add my "two cents" as to the experience and workmanship of Quinta Contractors.
We have used Qunita on several occasions ranging from major work to minor work.You and your crew have always been professional, showing up on time with the right tools and correct materials to do the job correctly and efficiently.  I have left messages for you at 3a.m. and you  have called me back promptly at the start of your work day, adjusting your prior scheduled work for emergency repairs caused by a home burglary. I will continue to use and recommend Quinta Contractors for my home repair needs.
Thanks for all your hard work and we wish you much success in the future.- John Rodgers
We have experience using Quinta Contractors for everything from minor household repairs to major home remodeling, and every experience has been great!  Bryan and the folks he works with are top notch as far as quality work, but most importantly, we have been impressed with the integrity with which they conduct business.  We would highly recommend Quinta Contractors for any work you might need done on your home!            -Carroll and Mell Harrison
Bryan,
I want to express my sincere thanks to you and the 2 crews that installed the soffit, fascia and gutters. I am thoroughly impressed with the work that was done, the time it took to finish and the extra efforts made by all involved to leave our premises debris-free and looking superb!  All of the fellows that were involved were hard working and extremely professional – more than what I expected. It was a pleasure having them around!  You can be assured that we will recommend Quinta Contractors to our friends!  My wife and I could not be happier – thank you.
Thank you very much Bryan. Best regards.
Paul Hannigan
Great job! This was the 3rd job Quinta Contractors has done for us and  we have been very pleased.  No problems.  They were prompt ,professional  friendly and  helped us to pick the right shingle and color for our house.  They did a good job of cleaning up after the work was finished too.  Excellent company!  –Nancy Ortego
This job was a total remodel of a large master bathroom and we could not be happier. This room was taken down to the floor joists and rebuilt new. We were told this job would take three weeks and it actually only took two. This was the third project they have completed for us…. I have always known you get what you pay for and with them we get far more value that they charge. We will continue to use them anytime we need something done. We could not recommend them any higher.  -Ray Orgera
They remodeled our master bathroom, and installed faucets in 5 different bathrooms. All this included painting, installing new shower doors, handles, toilets, countertops, exhaust fans, and lighting.  Everything went well, and the owner was great to work with. The remodeling looks fantastic, and they were so eager to please. They assisted us in ideas of colors and design. The workers were pleasant and very reliable. I'd highly recommend their services.  –Sharon Oviatt
In the fall of 2009, Bryan and his crew from Quinta installed new energy saving, double paned windows.  They also installed vinyl siding, gutters, and even rerouted our satellite TV cable that was installed improperly by the satellite company.  Now after five years I have to say we made the perfect choice in having Bryan install those energy saving windows.  Our utility bills have decreased dramatically in both hold and cold seasons.  As for the vinyl siding, a wash down with our pressure washer once a year is a lot easier than painting every 2-4 years.  We recommend him to all who ask about our home improvements.  -Jay Walko
This was actually a gutter installation.  Installers were courteous and efficient.  Owner was on the job quickly and followed through well to ensure satisfaction. – Kenny Luse